EYFS
Welcome to Reception 2019-20 with Mrs Kinsley, Mrs Sharp, Mrs Evans, Mrs John and Mrs Brown.
We would encourage you to keep an eye on these pages as we like to share aspects of the children's learning and experiences from Ash and Alder classes.
2019-20
17th October 2019 - Phonics Evening for Parents
We held our Phonics Information Evening for parents and carers to explain how we teach phonics and reading at Mary Elton. During the meeting, we explained what phonics is, how it helps your child with their early reading and writing and ideas for how you can support your child. There is a wealth of information available online. Please find below some websites that we feel will be useful:
14th October 2019 - Gardening!
Reception children have been busy planting onion bulbs and broad bean seeds this week. We used trowels to dig holes before carefully placing the bulbs and seeds in the soil and covering them over. We covered the planters with a net to stop the seeds being eaten by birds and we are going to water them to help them grow. We're looking forward to harvesting them and cooking with them next Spring.
17th September 2019 - Julia Donaldson
We love sharing lots of stories in Reception. During the Summer term, some of the children in Alder Class were inspired to write to one of our favourite authors, Julia Donaldson. During story time, we talked about what questions we would ask Julia if we got to meet her. Some of our children decided to write their messages and we posted them to her publishers. The children were thrilled to receive a hand written reply from Julia, together with the answers to their questions and a set of stickers each!
2018-19
1st July 2019 - Code-a-pillar
Today, we started to learn about basic coding using Code-A-Pillars. We went into the hall and investigated how to put them together and different ways to make them move. We discovered that as the arrows lit up, the Code-A-Pillar moved in that direction. Next we are going to work out how to make the Code-A-Pillar move around obstacles!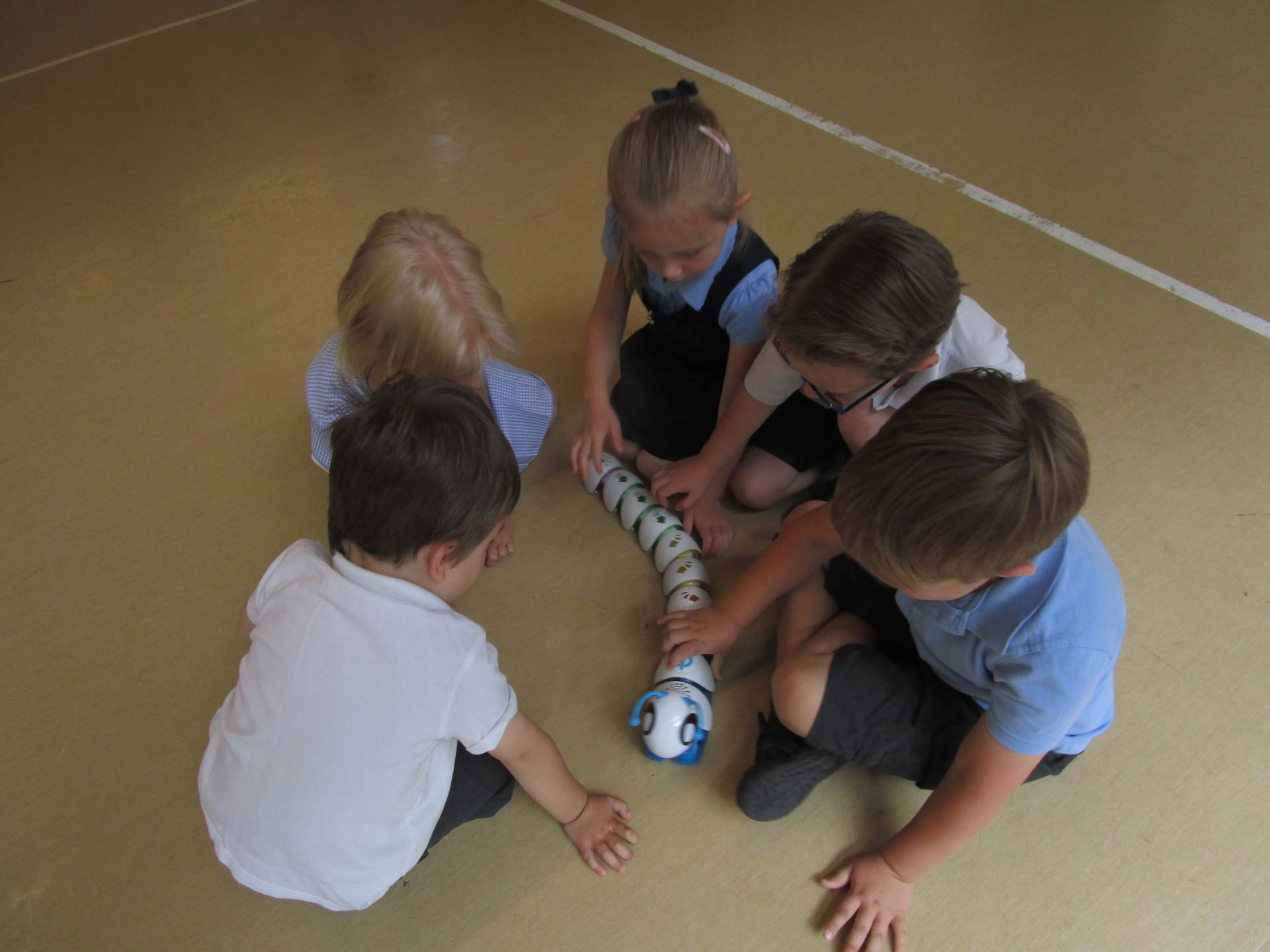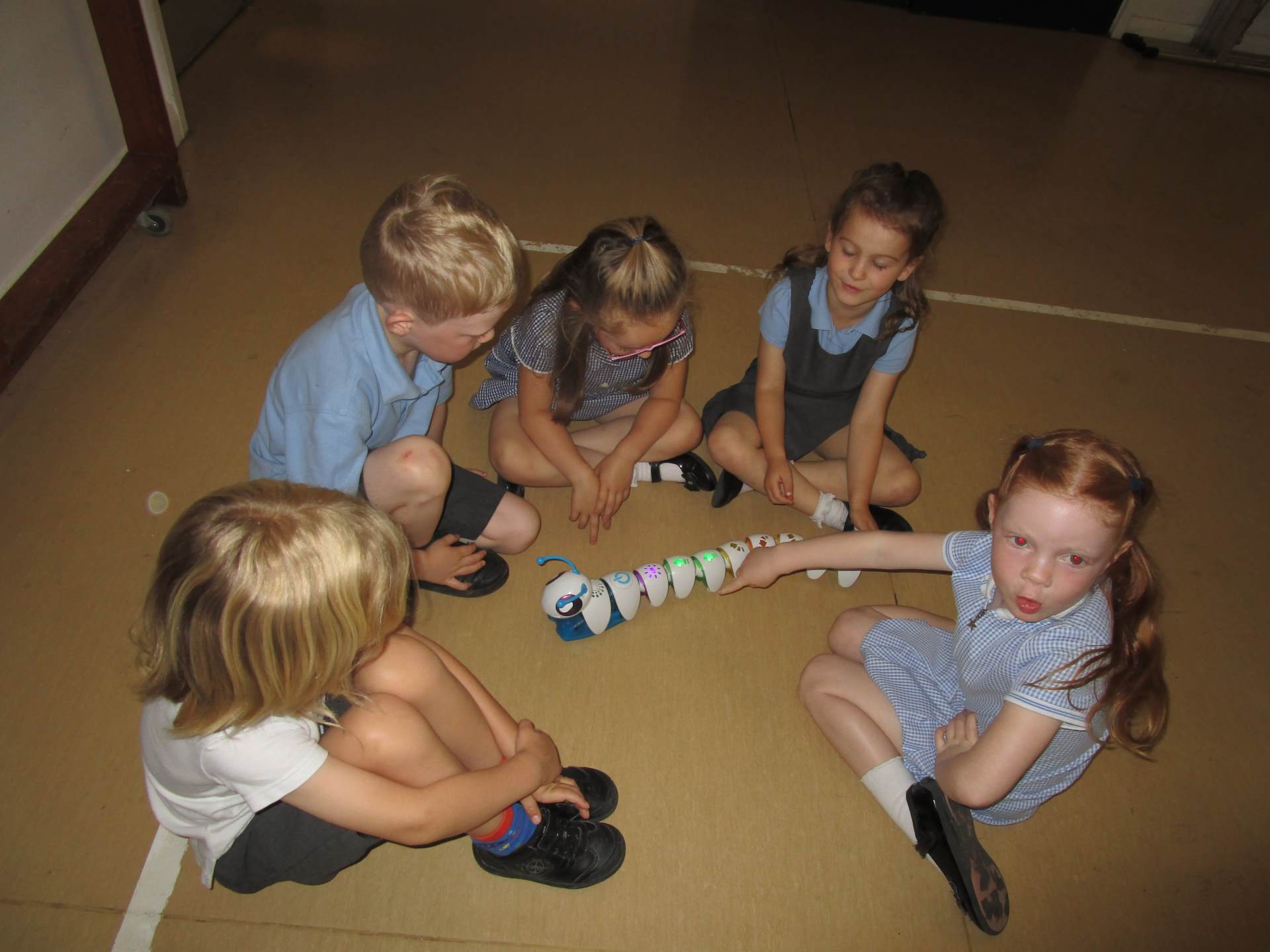 9th/10th May 2019 - Forest School
Alder and Ash are going to forest school every week for a whole morning. We have learnt that it is a dangerous, dirty, challenging and thought provoking environment. This week, each class had a very different experience as it poured with rain when Alder went but was hot and sunny when Ash visited! After learning the rules to keep us safe in forest school, we have started to build dens, dig in the mud pit and explore the wildlife independently. Our task this week was to make a pine cone bird feeder to hang in the trees.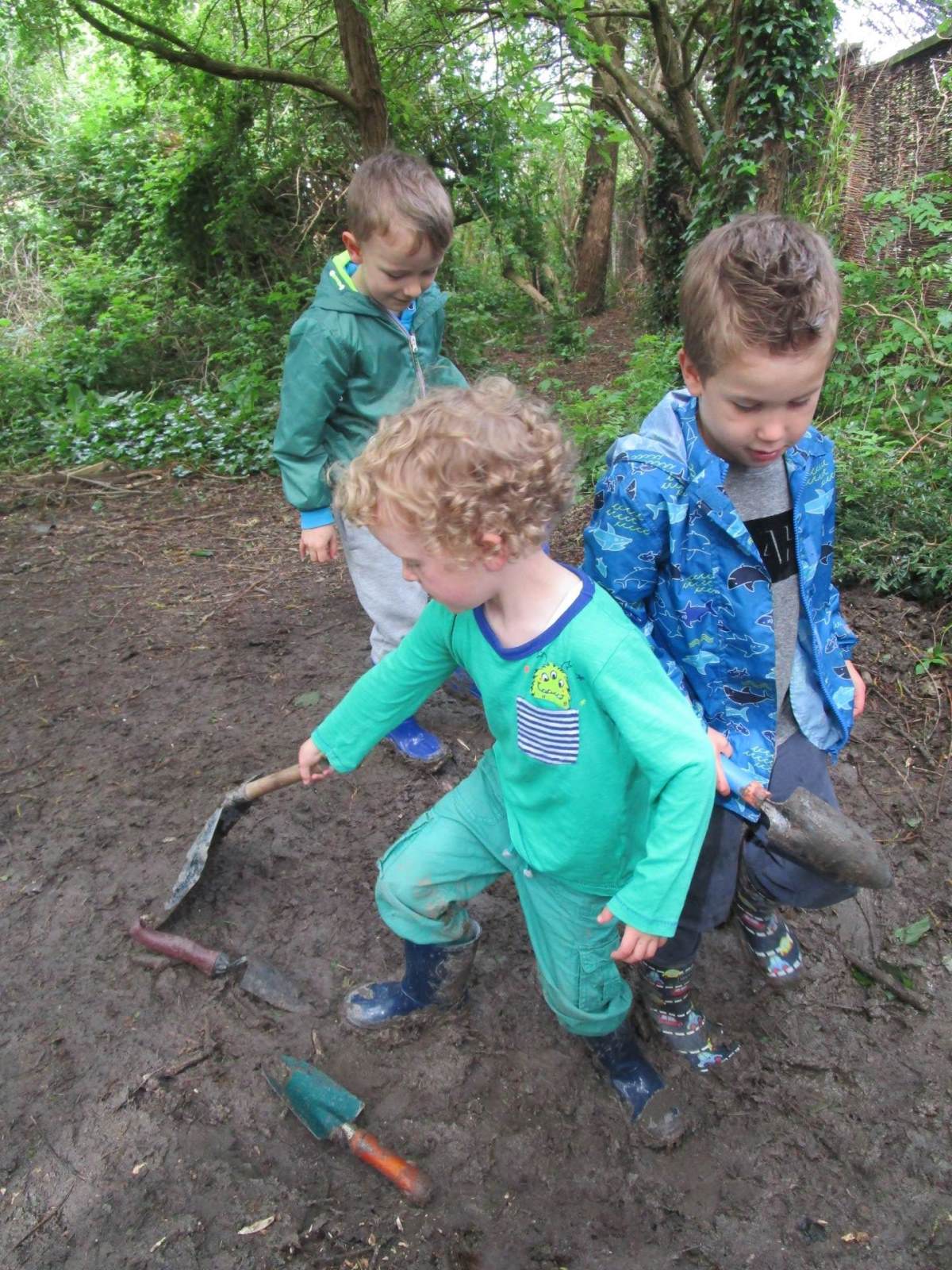 20th March 2019 - Fireman Visit
Fireman George came to Reception and explained his job and the special uniform and equipment he needs to keep himself safe, when working. The children listened to what to do in different emergency situations. Fireman George then let us all try on his uniform and finally he chatted about how important it is to have a smoke alarm in your house.
14th February 2019 - China Topic
Ash and Alder enjoyed a Chinese banquet today to finish our China topic. We decorated hats and went to the hall where we could smell delicious food being prepared by Mrs John and Mrs Brown! After listening to a Chinese story (read by a real Empress who looked suspiciously like Mrs Kinsley) everyone sat down and we were served a dinner of noodles, egg fried rice, stir fried vegetables, beansprouts and prawn crackers. We had green tea to drink whilst we tried the food and chatted to each other. After we had finished, we took our plates to clear and recycled our cutlery. Everyone had a turn at dragon dancing before we went back to our classrooms.
December 2018 - Tesco Trip!
Reception visited the Tesco store in Clevedon. We walked safely from school and when we arrived we were met by Sasha and Hannah. We were taken out to the back of the store into the staff area where we were made to look like Tesco employees for the morning by wearing a yellow tabard! We split into 2 groups, one group went with Sasha to look at the fish on the fish counter and the other group went with Hannah to try some different cheeses. Once everyone had a turn we swapped over. We all really liked the Cheddar cheese and most of us had a turn at either holding or touching a fish. We then visited the warehouse where Tesco deliveries arrive, and were very lucky to watch a bread delivery. We went back into the meeting room and had a feast of different breads and a platter of fruit. Once we had put on our coats ready to go home, as a special treat, we were taken into the huge freezer. Brrrr!
10th November 2018 - Bacon Butty Morning
Mary Elton Annual Bacon Butty took place and over 120 parents, grandparents and children came to celebrate the learning of our youngest children. The adults enjoyed a cup of coffee or tea, children had squash, then everyone had a bacon roll. Learning diaries were shared and the children showed the adults the playing and learning we take part in together. Thank you so much for making it such a success.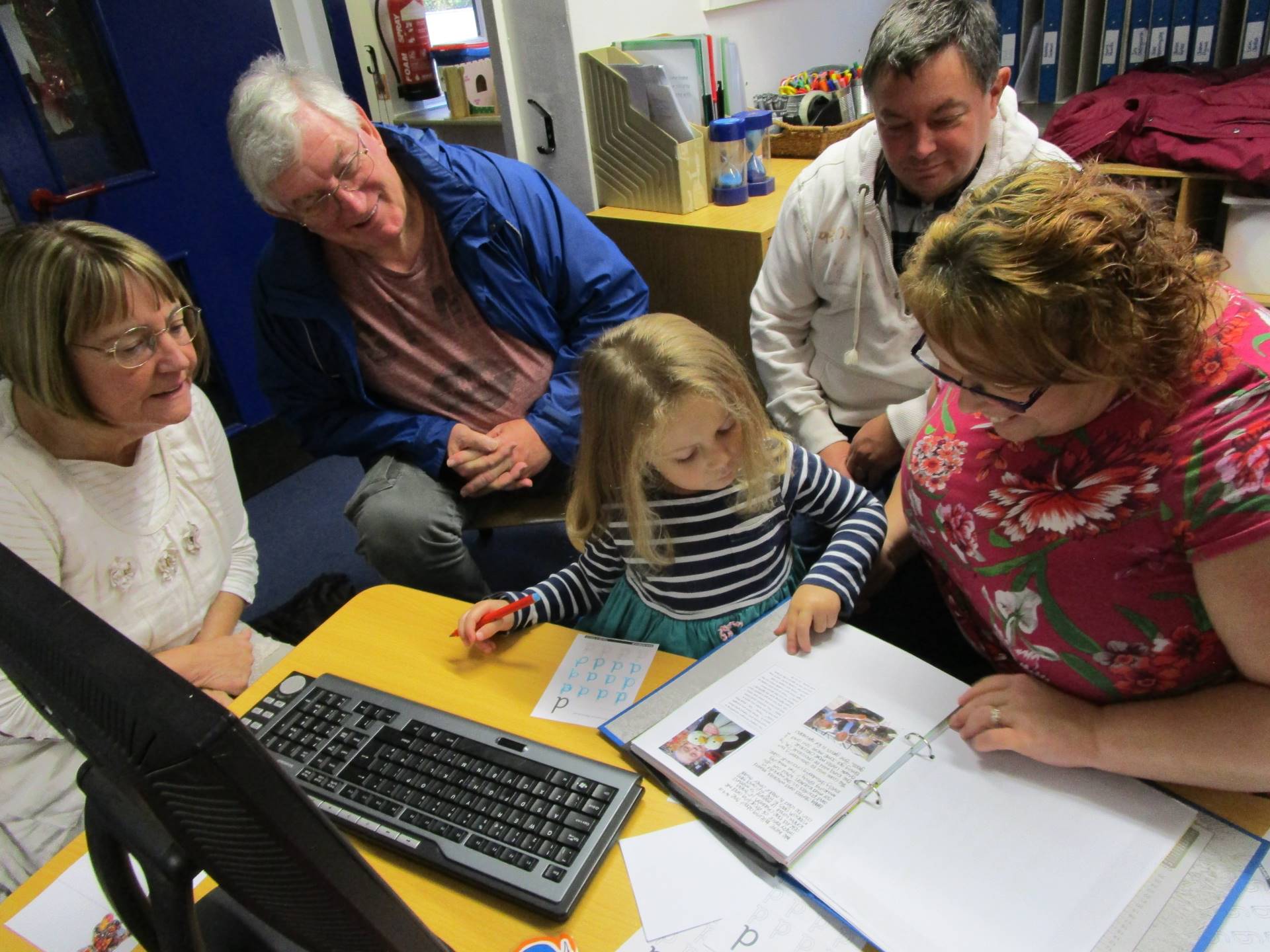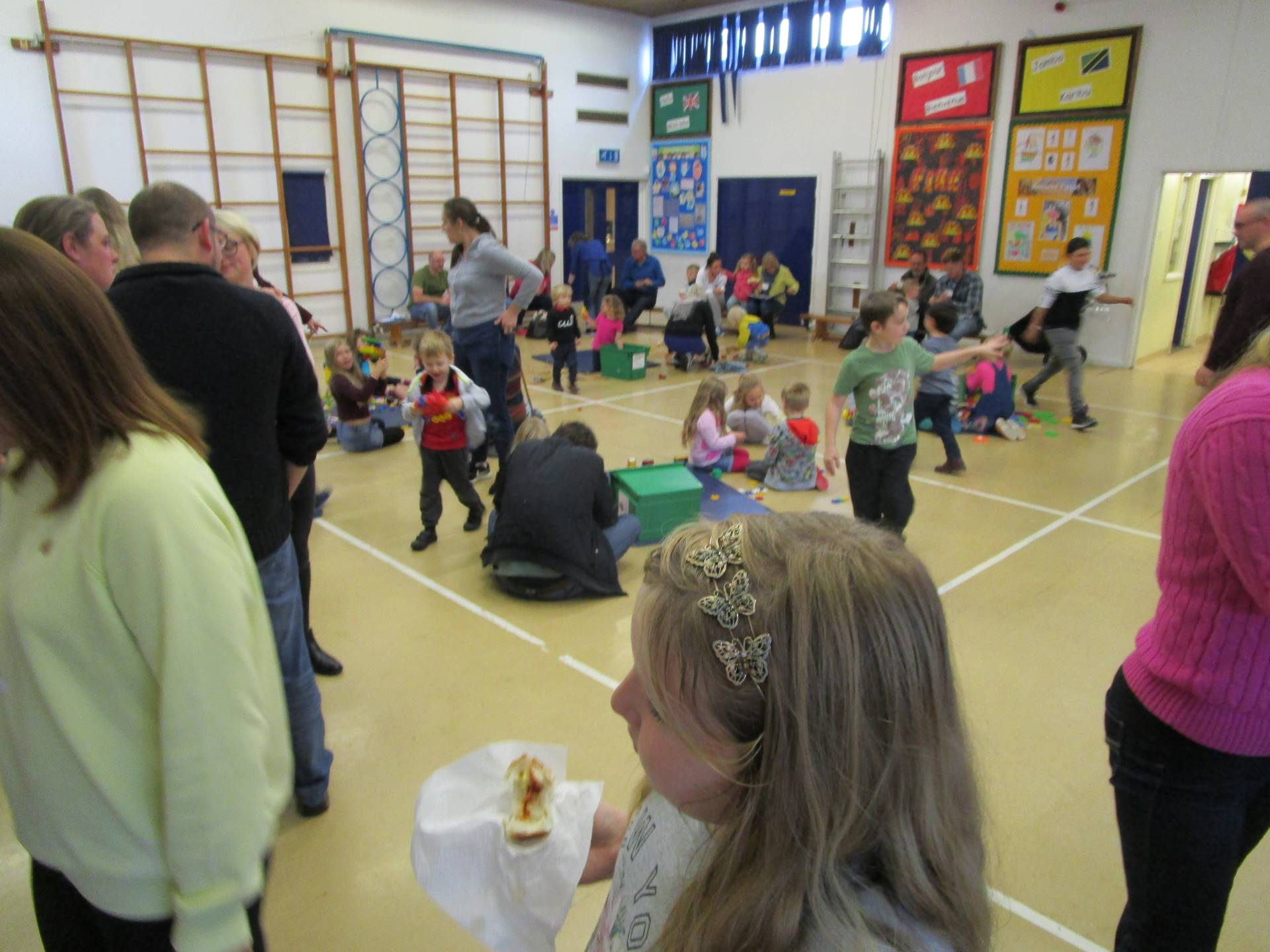 24th October 2018 - Vet Visit
This week, Ash and Alder had a visit from a Mary Elton parent who works as a vet. She talked to us about her job and the animals she looks after. She brought in equipment and some children dressed up in veterinary surgical scrubs. One of our school dogs, Coco, also came to visit and the vet showed us how she would bandage a dog's paw. Coco was a very good patient as everyone listened to her heart using the vet's stethoscope. We had the school guinea pigs Wellington and Nelson with us too and the vet talked about how to look after them and the kind of checks she would carry out if they came to see her.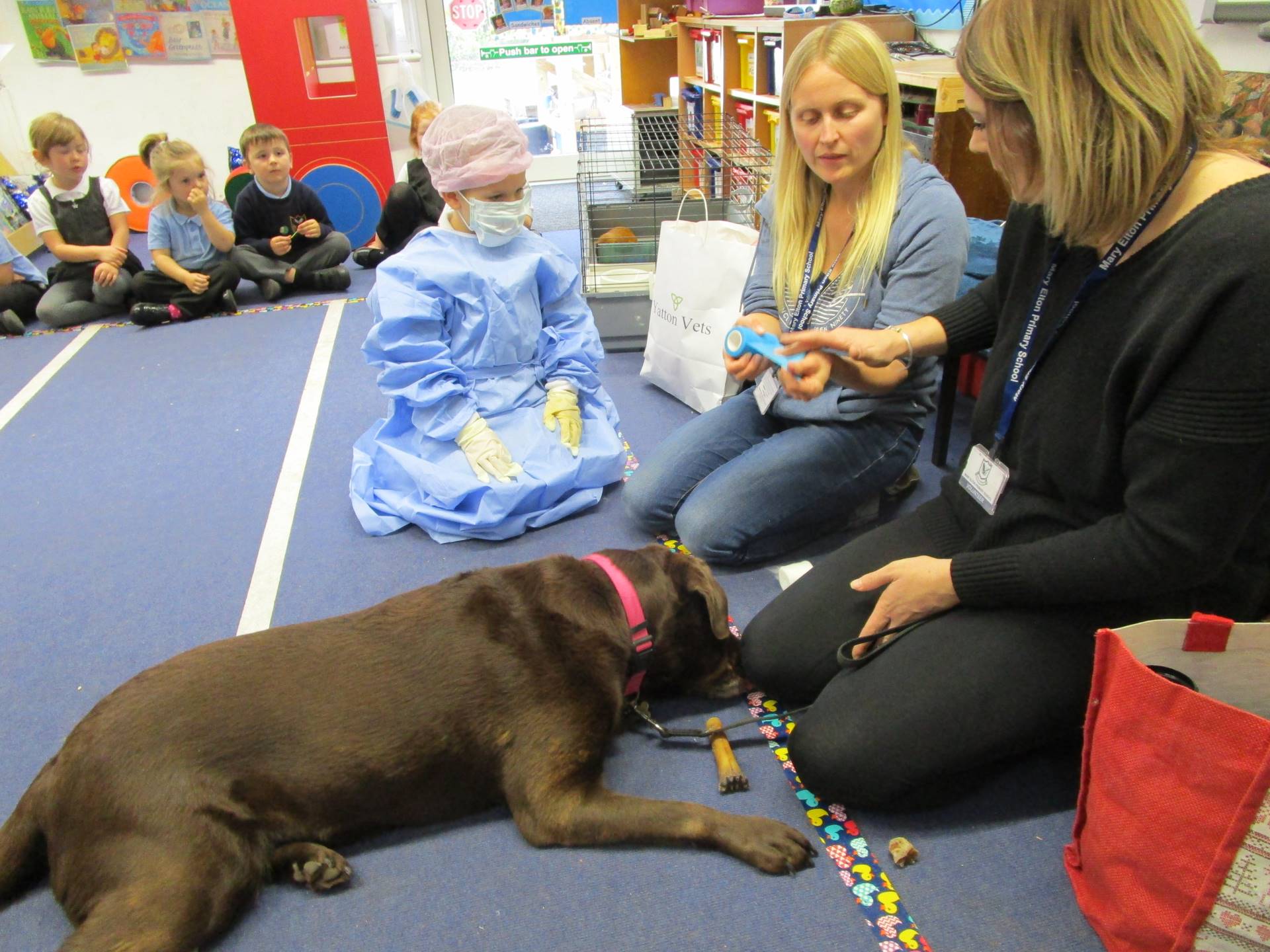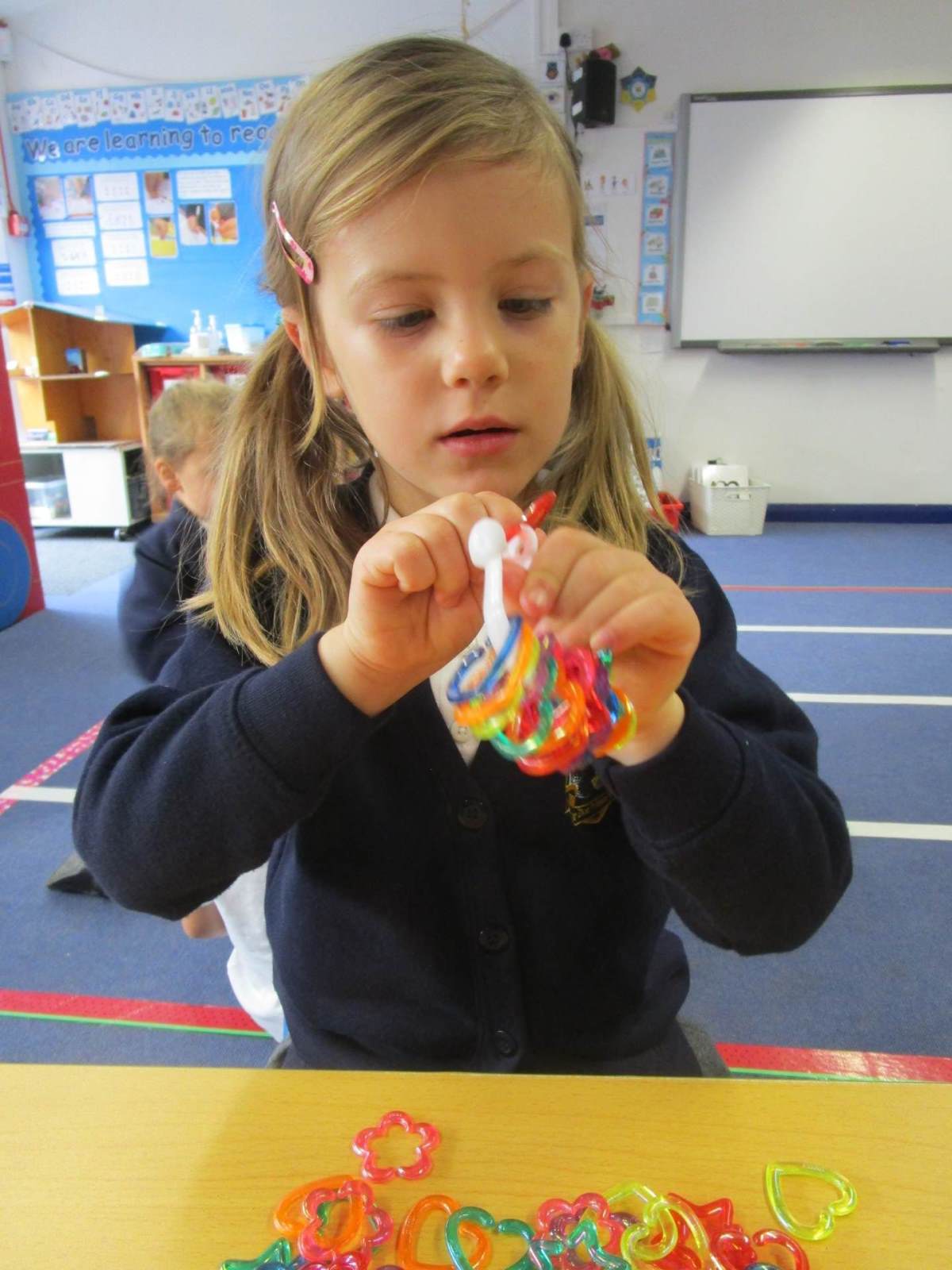 11th October 2018 - Phonics Help!
Thank you for attending our phonics evening. It was great that so many of you could join us. Here are some websites that you may find useful to support your child with phonics at home:
26th September 2018 - PCSO Visit
Ash and Alder have settled into school this week - staying all day and making lots of new friends. We had a visit from PC Caroline who came in to say 'hello'. She spoke to us about her job and how she helps to keep us safe both in school and out of school. PC Caroline chatted to everyone about how we get to school and how important it is to park safely - even if we have to walk a little way. She talked about her special uniform and promised to come back and see us next term with her police car and maybe her police horse too!
2017-18
Term 5 - Space
The EYFS Team have had an amazing term 5. Our topic has been 'Space' and it has been 'out of this world!' We have learnt lots about space and the planets in our Solar System. Areas of learning we covered included; Communication and Language: talking about and listening to facts about space. Listening to the ideas of others when completing our critical skills poster. Personal and social: completing a critical skills challenge where we had to work together in a team to create an alien poster. Trying some space food... well Angel Delight! Creative: blowing paint to make our own unique aliens. Decorating a biscuit. Making an alien. Large scale painting on our outside boards. Numeracy: using planets and moons as a practical way to find the answers to addition and subtraction sums. Using the playground as a visual to help us understand the vastness of space and using loo roll to measure the distance between the planets! Talking big numbers when thinking about the sizes of the planets. Literacy: reading the books,' Aliens Love Underpants' and' Whatever Next' and doing lots of guided and independent writing based around them. Aliens arrived on our writing table and we copied then said the sight words they brought with them. Drawing aliens then writing captions to go with them. Learning poems about a strange machine and space beasts. Knowledge and understanding: talking about what we already know about space and what we would like to find out. Learning about life in a space rocket and about the lives of astronauts. Doing research at home and sharing facts with our peers. Phew! The children have certainly earned a week off!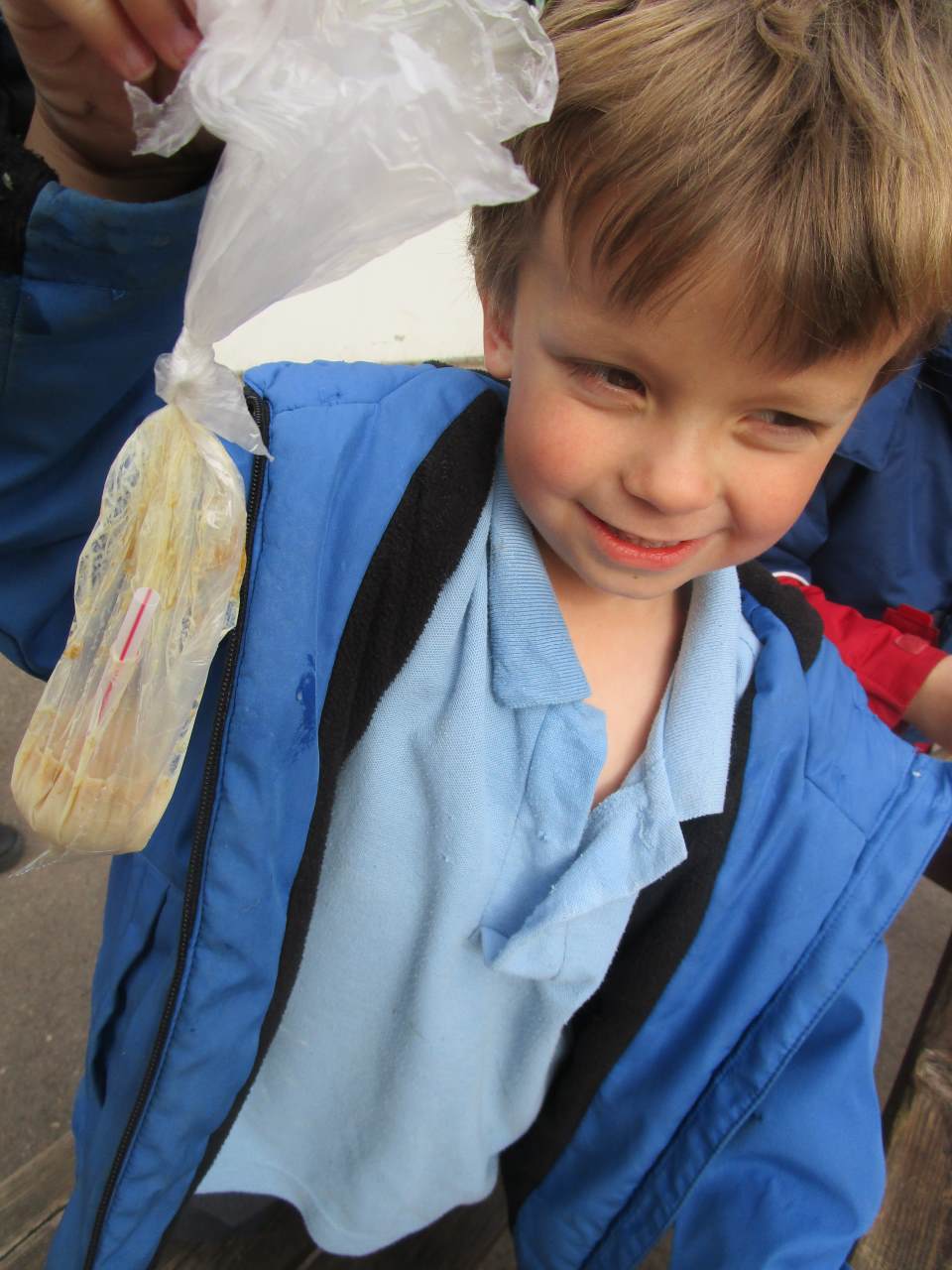 12-16th March 2018 - Old and New
Reception have been learning about old and new. We looked at photos of Clevedon buildings that we all recognised: the bandstand, the Curzon cinema, the Pier and the Clock tower. Then we decided to work together and draw a plan of one of the buildings to make from various construction materials. We chose a construction resource and got busy building! Afterwards, we looked at each other's work and compared it to our original plans.
Whilst half of Reception did this activity, the other half had a go at dressing up in old-fashioned clothes outside. We had our photo taken and when they were printed out, we tried hard to draw ourselves in detail. We had to look carefully at our photo and add the patterns and shapes from our old-fashioned clothes.
We also celebrated St. Patrick's day. We made Shamrock biscuits and decorated them with green icing, we learned about St. Patrick and how he chased all the snakes out of Ireland. We also had a go at Irish dancing!
Please click to see the following useful resources:
Phonics - Supporting Your Child at Home
Helping Your Child to Read and Spelling Sight Words